Main content starts here, tab to start navigating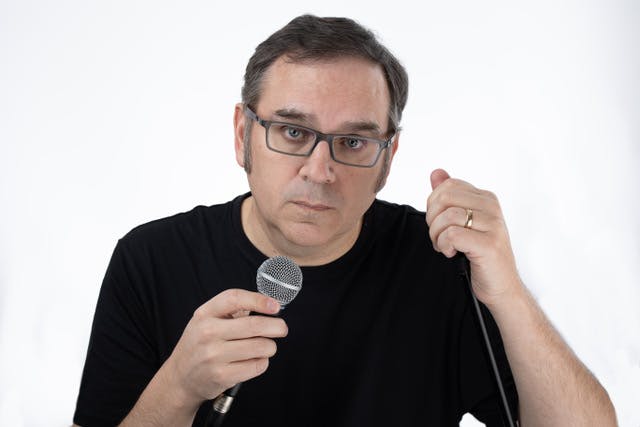 Mike Hanley
Mike Hanley's unique style of high energy, full tilt comedy has left audiences all over erupting in laughter. Mike has an unique and hilarious take and perspective on life. If you are married you will laugh at Mike's hysterical stories. If you are single you will want to stay that way for the rest of your life. From relationships to kids to the day to day grind, he has a story that will be sure to have you on the edge of your seat. There is no mistaking Mike's trademark intensity the minute he hits the stage.
Mike can be heard on Sirius/XM and can be seen on YouTube with his viral video that has over 23 million views. He has also appeared live on the "Today Show" and has been featured on Good Morning America, People Magazine, Huffington Post, and countless other websites and television shows all over the world.
Long before hitting the stage, Mike's passion for comedy began. Remember when your parents would say "go to bed" - Mike would go into his room and watch Letterman and the Tonight Show with the volume on so soft and with a blanket over his head so his parents wouldn't see the light coming out from under the door. He would watch for one reason - to see any and all stand up comedians. His dream was to someday grab a mic and headline some of the top comedy clubs in the country. Mike started that dream by winning "Funniest Person on Campus" at UCONN and went on to win many more contests including "The Catch a New Rising Star" and "Next Big Thing".
Mike is now a fan favorite across the region by headlining weekends at clubs all over at venues such as Catch a Rising Star, Golden Nugget Casino, Foxwoods and Mohegan Sun. He has also been the opening act in clubs and theaters for Jim Breuer, Jay Mohr, Tom Arnold, David Alan Grier, David Koechner and Jessica Kirson