Main content starts here, tab to start navigating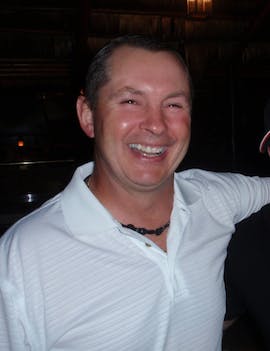 Paul Gilligan
Paul Gilligan is one of the most requested comedians in Boston, bringing down the
house with an attitude first developed as a high school class clown, and with material culled from his life as a blue collar worker, husband, and father. In addition to headlining in Boston clubs, golf tournaments, fundraisers, roasts, and other events, Gilligan is a regular performer at the Riviera Casino in Las Vegas.
Among the national headliners he's performed with are Pat Cooper, the Amazing Johnathan, Dom Irrera, Dave Chappelle, Brian Regan, Gilbert Godfried, and David Alan Grier, as well as Boston-boys-gone-national Dane Cook, Lenny Clarke, Nick DiPaolo, Joe Rogan, John Pinette, and Maine's Bob Marley. At one point, he hosted his own weekly shows at two Nick's Comedy Stop locations, in Framingham and Saugus.
A licensed electrician, he is often requested to work for trade association groups, including as master of ceremonies at the Boston Construction Awards. While not on the comedy stage, Gilligan is devoted to his family and community, where he's particularly active in youth sports.
http://paulgilligancomedy.com/