Main content starts here, tab to start navigating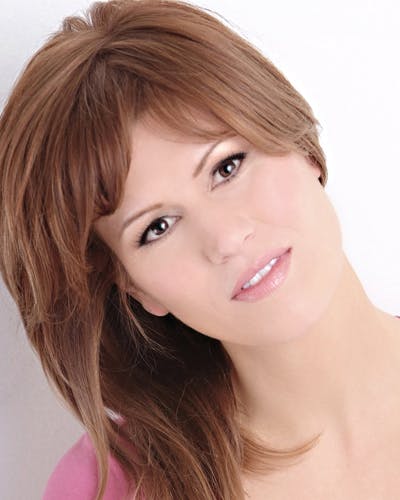 Kerri Louise
Who can turn the world on with her smile? Mary Tyler Moore. But who can turn the world on with her hysterical stories, original humor, and boisterous characters? Kerri Louise. High-energy, commanding and versatile–but enough about her sex life– Kerri Louise can entertain any audience with her warmth and razor-edge wit. She just filmed the hit, new, stand-up show "Gotham Live" on AXS-TV. Kerri was a regular correspondent on the Oprah Winfrey Show and that lead her to be a guest on the very first episode of The Dr. Oz Show. NBC took Kerri all the way to the finals in the show Last Comic Standing. Her performance on that show prompted The Women's Entertainment Network to make her the star of her own reality show called "TWO FUNNY". Howard Stern said, "She needs a sitcom!" Other guest appearances include… TV Guide's "Stand-Up In Stilettos", NBC's "The Apprentice", The Montel Show, Nickelodeon's "Nick Mom Night Out", Comedy
Central, NBC's "Access Hollywood", ABC's "The View" among many more.
Part Generation-X, part Girl-Next-Door, Kerri Louise is a pleasure to watch. Her movie debut in The Next Karate Kid addicted her to show-biz, hence her move from her hometown of Boston to New York City. This is where she quickly established herself as a player in the top comedy clubs and festivals like Montreal, HBO Aspen Comedy Festival and most recently the Lucille Ball Comedy Festival. These credits plus her popular webisode on youtube has made Kerri Louise an attraction. Working throughout the country and leaving her audiences applauding, Kerri Louise is the comic to watch.