Main content starts here, tab to start navigating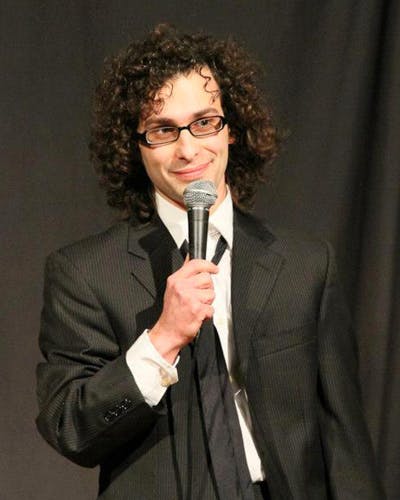 Anthony Scibelli
Anthony Scibelli is a stand-up comedian, writer, and award-winning filmmaker. He began writing and performing comedy while he was a student at Brandeis University, and since then, his disarming style, clever joke writing, and unique worldview have made him a powerful new voice in comedy. Combining strings of one-liners, sharp observational material, and idiosyncratic story-telling, Anthony charms audiences with his dry wit and a healthy sense of the absurd.
He has been featured in the Boston Comedy Festival and the Women In Comedy Festival and appeared in special live shows of Dr. Katz, Professional Therapist.
His self-titled web series, The Anthony Scibelli Web Series, has been featured in film festivals across the country, including the Boston Film Gala, the SENE Film Festival, the LA Film Awards, and the IndieFEST Film Awards. His short film Dino-Warriors! was nominated for "Best Mockumentary" at the KaPow Intergalactic Film Festival in LA.