Prince Update • Tuesday June 9th • Grand Opening of Open-Air Dining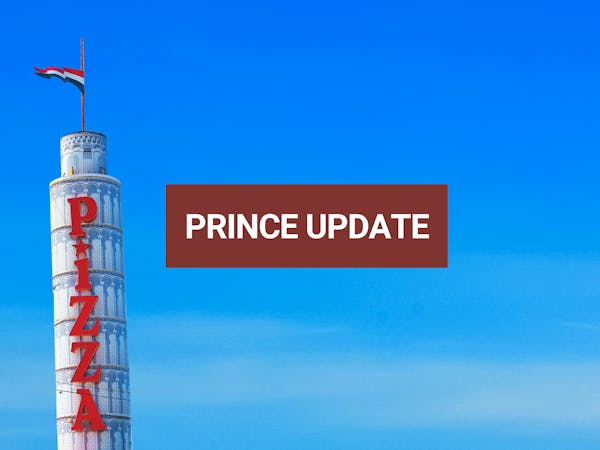 Welcome Back — We Missed You!
A few guidelines for dining in our tent — we will have a capacity of 100 persons. Our restaurant seats 700, so please bring your patience. We are limited to six (6) people per table. Remember, we do not make the rules, we follow them.

We are not taking tent reservations
Call us at 781-233-9950 when you arrive in our parking lot
We will let you know when it is your turn to come in and order — you will be taken to your table and seated
Wear your mask at all times, unless seated at your table
Your food & drink will arrive at your table
If you need anything while seated, please raise your flag
Our full menu and bar is available
If you have any questions, please ask for owner, Steven Castraberti, or our managers, Deb, Erica, Joe, or Kearstin

We are doing our best to reopen our restaurant and will do everything possible to keep you safe and happy.
The Castraberti Family & our awesome Staff