And it's whispered that soon, If we all call the tune...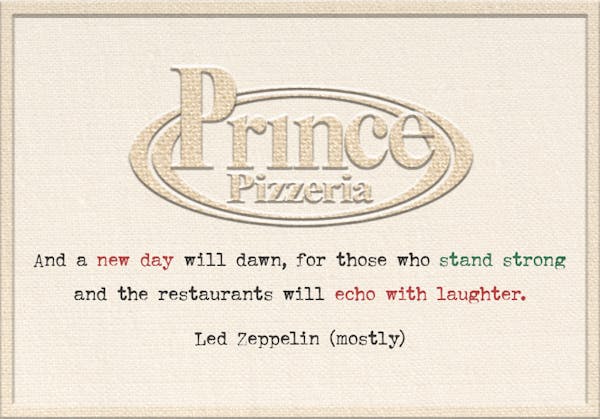 Dear Friends,
We are here for you for take-out & delivery.
Our pizzas are delivered fresh to local markets.
It's all fine, but what we really miss is your happy
faces. Nothing like see our friends happily eating
in the restaurant.
Stay positive and we will be GATHERING soon.
Trish & Steven Castraberti & Family