Thursday, May 27, 2021 • MS Comedy Night Fundraiser with Lenny Clarke & Friends
May 27, 2021 07:00 PM until May 27, 2021 11:00 PM
With Jim Coliton, Mark Riley, Dave Russo, Carolyn Plummer, Steve Sweeney, Christine Hurley, Corey Rodrigues and Johnny Pizzi!
Doors 6:30pm ~ Show 8:00pm
Tickets now Available On-line through Eventbrite
Veteran Boston stand-up comedian Lenny Clarke has an oddly calibrated act — his material and his perspective is very much in an old-school Don Rickles vein, but his attitude is very much that of a quick-witted young comic. This contrast comes wrapped in a conversational, deceptively genial delivery, with just brief moments of clowning. Clarke is also unpredictable in a very good way on stage — you don't know where he's going to go next. It's never the same show twice. He's a unique and funny performer … truly worth catching. — NYC Review.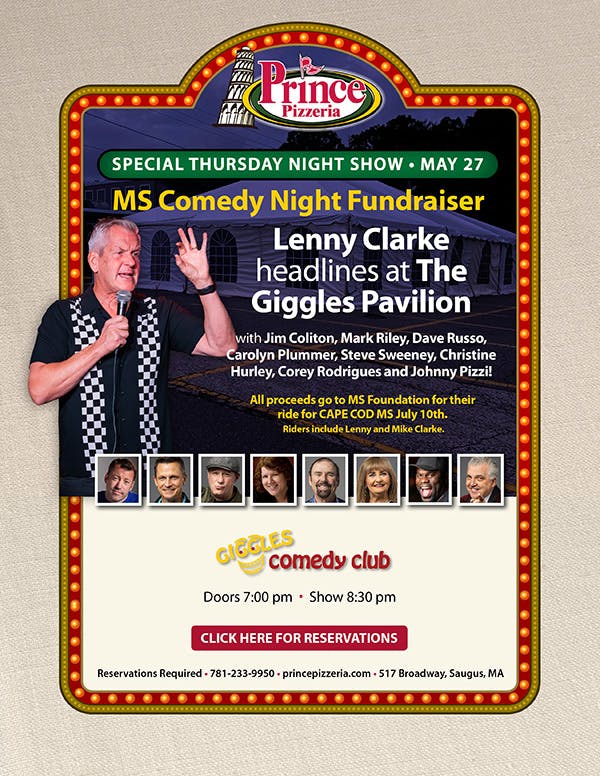 DOWNLOAD PDF Flyer