Saturday, February 12, 2022 Christine Hurley Headlines at Giggles
February 12, 2022 06:00 PM until February 12, 2022 11:00 PM
With Christine Hurley & Jimmy Cash
Two Shows:
Early Show: Doors 6:00 pm ~ Show 7:00 pm
Late Show: Doors 8:45 pm ~ Show 9:15 pm
Tickets now Available On-line through Eventbrite
Christine Hurley was the First Runner Up in the nationally televised "Nick-At-Nites" search for America's Funniest Mom contest. During the auditions and filming of the show, she was coached and mentored by comedic greats, Jeffrey Ross and Jeff Singer. Out of 7,000 entrants, she made it to the finals of the show. The most remarkable aspect of this quest is that, unlike most of the contestants, this was Christine's very first time on a comedy stage! The producers felt that Christine Hurley had the "it" factor that most performers strive for, yet never achieve. Her natural ability, intelligence, and love of making people laugh give her the inspiration to keep moving up the entertainment ladder.
Christine's humor is one that most everyone can identify with. As a wife and mother of 5, she has the keen ability to find amusement and humor in everyday situations. Christine also knows her audiences. She's an extremely versatile humorist that can make you smile whether you are 8 or 80. She can conduct a "clean show" yet, can do comedy that would make a Teamsters Convention blush!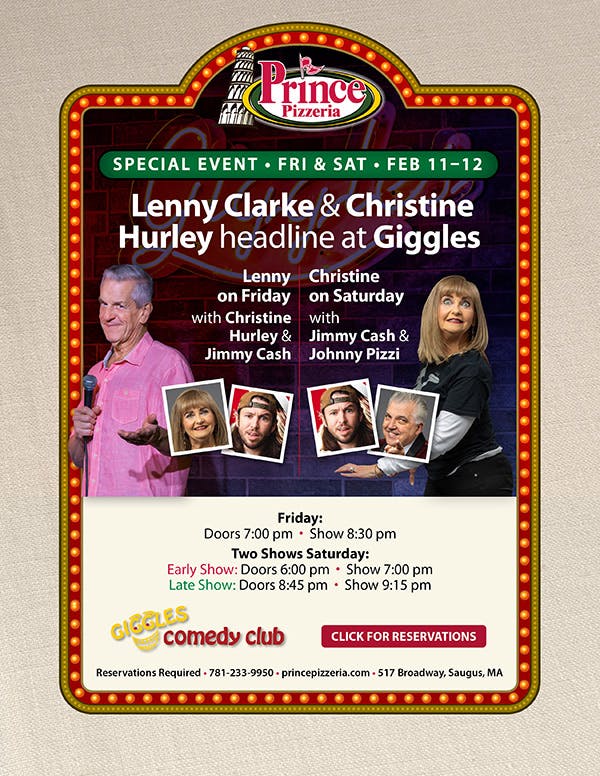 DOWNLOAD PDF Flyer