Friday, January 21, 2022 Paul D'Angelo Headlines at Giggles
January 21, 2022 07:00 PM until January 21, 2022 11:00 PM
With Jimmy JJ Walker & Johnny Pizzi
Two Shows:
Early Show: Doors 5:30 pm ~ Show 7:00 pm
Late Show: Doors 8:45 pm ~ Show 9:15 pm
Tickets now Available On-line through Eventbrite
Who is the comedian/writer/actor that The Los Angeles Times calls "…quite likely the funniest entertainer you've never heard of… yet"? Paul Murphy spent ten and a half years as an Assistant District Attorney, supervising several of Massachusetts's busiest courthouses, before building a reputation as a noted criminal-defense trial attorney. The unexpected twist to this story is that, for nine of those years, under the pseudonym of Paul D'Angelo, Paul was simultaneously becoming one of the nation's top stand-up comedians.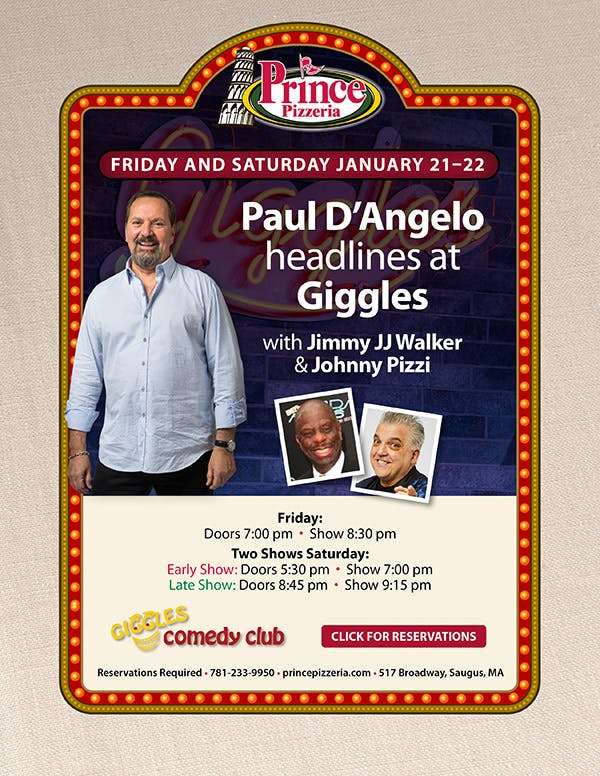 DOWNLOAD PDF Flyer